Expressive Animator is now in public preview
Expressive Animator is a free & open-source cross-platform app for 2D motion graphics and vector animations, which will soon allow you to edit and create Lottie animations, SVG animations, and export animated GIFs and videos as well.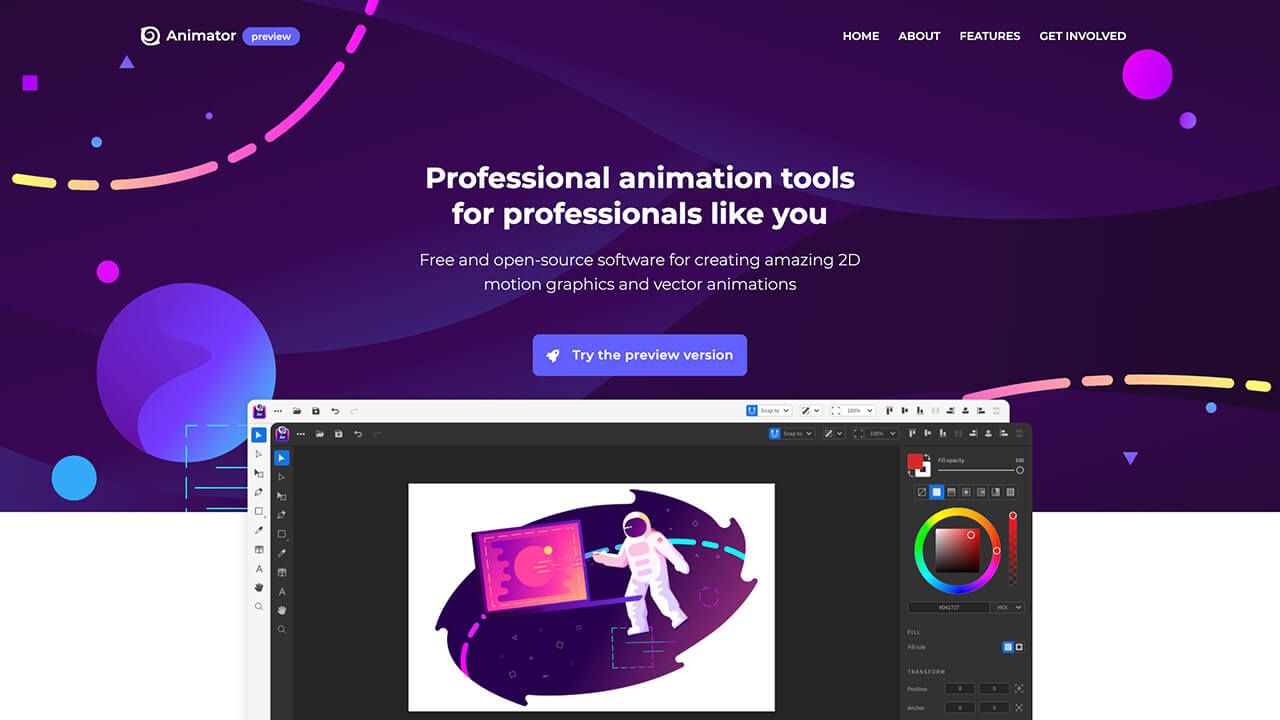 You can work directly in the browser or install the PWA (progressive web application) for a fully offline experience.
Public preview
One month ago, in mid-June, we released SkiaJS, a JavaScript + WebAssembly port of Google's popular Skia library, and CanvasEngine, our rendering engine built on top of SkiaJS and WebGL.
Today, Expressive Animator v0.1.0 was made public and is ready to be tested.
Is Expressive Animator similar to Adobe After Effects?
Yes and no. Expressive Animator will be specialized in 2D vector motion graphics, with the ability to export animated SVG, Lottie animations, GIF, WebP, and videos in WebM video format.
It's important to note that Expressive Animator is neither a video editor nor a VFX software.
What's next?
We plan to release a new version of Expressive Animator every week until the software matures, so stay tuned for the next releases.