What's new in Expressive Animator v0.2.0
The new version brings bug fixes, UI/UX improvements, filtering options on the timeline, Line tool, and tool-specific properties which can be animated.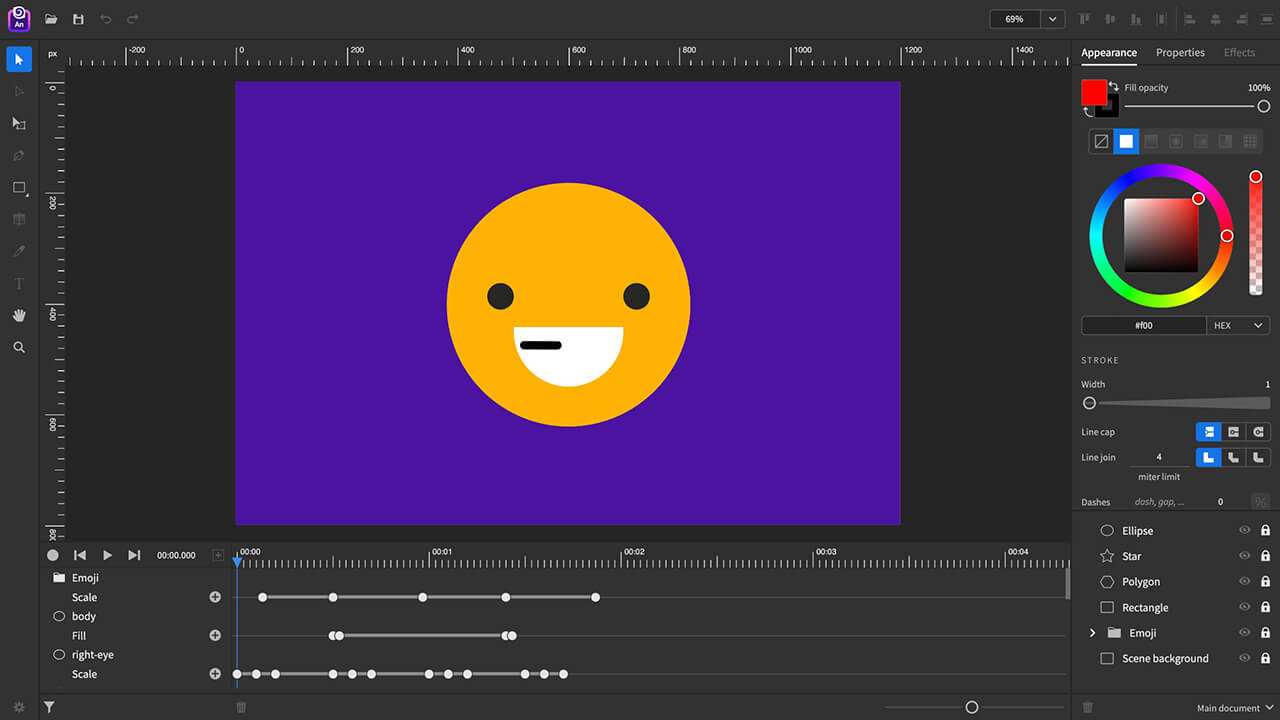 Also, a more elaborate sample project is now presented when you open the application, and the canvas is zoomed and paned automatically to fit the screen size.
UI/UX improvements
We added pixel-perfect icons, and we also made some visual tweaks. Sliders and the color control were improved and work smoother than ever. Animation duration was added in the document properties. Zoom control was added on the top bar. Now you can pan by holding the spacebar button.
Selection filter options in the timeline
You are now able to filter what can you see in the timeline, and you can choose between 3 options:
Animated elements
Selected elements
Selected & Animated elements
Specific properties for rectangle, ellipse, star, polygon, line were added, like corner radius, inner and outer radius, inner and outer rotation, roundness, sides, etc.
How to update the app?
If the version displayed on the loading screen is v0.2.x, you're good to go.
Browser
Wait for the loading screen to finish loading the updates, then close the active app tab and open it again. Only refreshing the page won't help.
PWA
To update the PWA, you have to follow the same instructions as mentioned above, open the PWA, let it load, and restart it.